Let's talk braids. You can flex your style in a fancy up-do, cowgirl braids, an elegant fishtail, or a braided halo or bun. With box braids or crochet braids, you can rock a new look overnight. What do all these braids have in common? Three words: "dry shampoo" and "fabulous."
How to Use Dry Shampoo on Braids or Twists
You don't have time for oily roots or shiny hairlines. Grab a can of dry shampoo after your workout or before a night on the town and get your locks rocking again. Spray Batiste Dry Shampoo on your roots to tell dirt, sweat and oils buh-bye.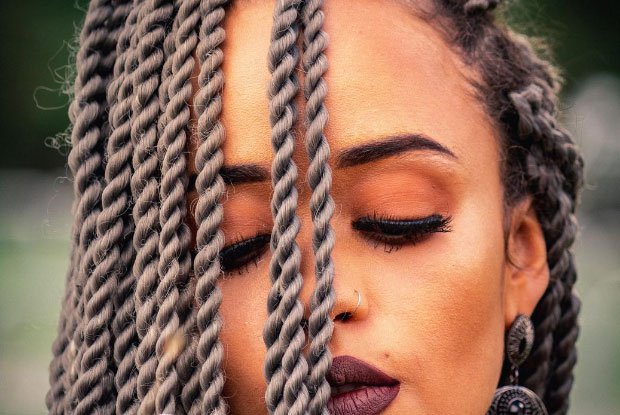 If you have fine, flyaway hair that dares braids and hair ties to stay in place, dry shampoo will change your game. Give silky hair more grip by using dry shampoo to texturize hair before braiding and revel in your victory.
Dry shampoo is a powder that goes on dry and is designed to use on dry hair. When you're trying to keep your braids or twists looking solid, dry shampoo is your BFF. Spray Batiste Hydrating Dry Shampoo onto your scalp and massage it in to soak up oils and give your braids a lift and a refresh.
And let's talk about that funky stale smell you can get when you're resting your hair in braids. Actually, let's not. Batiste's aromatic formulas will have your braids smelling like roses – or bergamot or lilies or jasmine or whatever your favorite scent is. Go on, try them all. There are more than 25 to choose from. You can go from ew to ooh-la-la in a hot minute. Literally.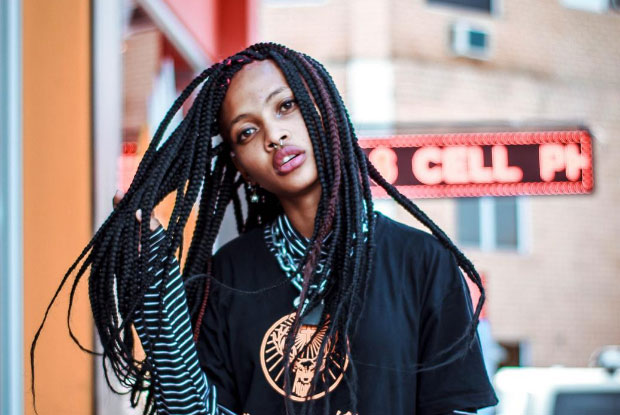 Here's how to use dry shampoo on your braids or twists:
Shake the can of Batiste Hydrating Dry Shampoo. Do not skip this step! Shake for at least 20-30 seconds to get it mixed in the can.
Hold the can about 12 inches from your scalp and spray Batiste Dry Shampoo evenly between your braids or twists, lifting them to reach all areas. Double-check your hairline and don't forget the back of your head!
Wait about two minutes, then use your fingers to gently massage the dry shampoo on your scalp and roots. Feels good, doesn't it?
If you need more volume at the roots of your braids, especially on the top of your head, massage dry shampoo into the base of the braid near your scalp. Go from limp to lifted in seconds.
If you're worried about any white residue and you have dark or black hair, try Batiste Divine Dark Dry Shampoo. If you're a brunette, Batiste Beautiful Brunette Dry Shampoo is made for you. Both formulas have an added hint of color to keep your roots and scalp from looking chalky.
How NOT to Use Dry Shampoo on Braids
Do not spray dry shampoo too close to your scalp. You want an even application, not piles and puddles. Hold the can at least 12 inches away from your head keep it moving along your scalp.
Do not overspray your hair. Dry shampoo absorbs oils and cleans your hair, but too much of a good thing can dull your hair's natural luster. Instead, go easy at first and spray again as needed.
Do not use too often. Use no more than two times per week while your hair is in braids, and remember that dry shampoo is a quick fix for an oily scalp. Dry shampoo does not fully replace your wet washes.
Using Dry Shampoo for Box Braids
Putting your hair in box braids or faux locks helps give your natural hair a rest from chemicals or treatments. When your hair is in box braids, your scalp gets exposed to the sun and weather so it needs extra TLC.
Braids or extensions can also draw moisture away from your scalp, making it feel drier or itchier. A hydrating dry shampoo can help keep your scalp healthy and your box braids looking good, lasting for weeks and feeling great.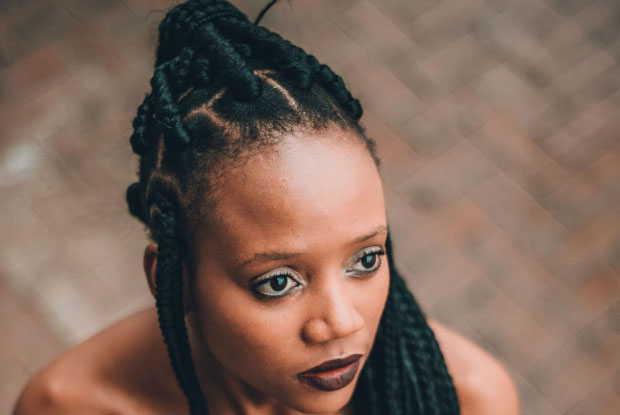 Here's how:
Shake the can vigorously for 20-30 seconds.
Hold the can about 12 inches away from your scalp and lift the braids to get to your scalp between them.
Wait about two minutes, then gently massage the dry shampoo into your scalp.
Blot your head with a clean, damp t-shirt or towel.
Apply sun protection to your scalp as needed after cleaning.
Dry Shampoo for Crochet Braids
Crochet braids are hot. And unlike sew-ins, you can get to your scalp to keep it clean, moisturized and fresh. Dry shampoo helps keep your hair and scalp healthy and your braids looking tight without getting them wet.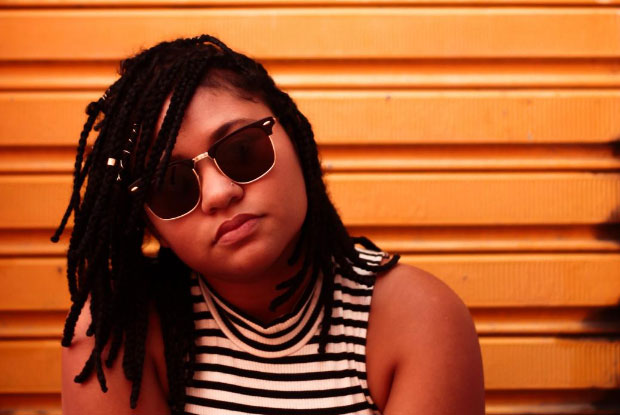 Reach for your dry shampoo while wearing crochet braids when:
You need to clean your scalp, especially after exercise. Separate your braids and spray the dry shampoo along the scalp. Wait 2-3 minutes, then massage your scalp with your fingertips. Blot with a clean t-shirt or towel when finished.
Your braids need a refresh. Dry shampoo will give a fresh, clean-smelling scent to your crochet braids and help lift the roots if they're looking limp after a few weeks.
You're looking too shiny. Dry shampoo absorbs excess oils to get you back to baseline.
If you have silky, thin or fine hair and you're braiding your tresses into an elaborate sculpture or a simple rope, dry shampoo can help get your hair ready to braid. Dry shampoo helps texturize, and volumize slippery hair and control static electricity. Massage dry shampoo into your scalp and pull it through your hair with a brush or comb. It'll be easier to work with and help your hair grip the braid.
This technique isn't recommended for box braids or crochet braids, though. You don't want to weigh those babies down.
The Best Dry Shampoo for Braids
Dry shampoo can help extend the life of your braids and be part of your healthy scalp routine. And with many formulas to choose from, you'll find the Batiste that is best for you.
When your bae wonders how you look so good all the time, you can let them in on your secret. Or don't. We won't tell if you won't.
Try these Batiste Dry Shampoos for your braids or twists:
Luxe: For the bold and the beautiful, this formula has a scent that's designed to stand out.
Hydrating Formula: Try this formula that helps moisturizes hair while simultaneously absorbing dirt and oils.
Divine Dark Formula: with a hint of color to avoid any whitish or gray residue, Divine Dark is formulated for people with the darkest brown or black color.
Looking for more options? Shop all Batiste formulas to find your favorite.
Resources:
https://www.batistehair.com/products/dry-shampoo/defrizzing
https://www.glamour.com/story/how-to-wash-braids-locs-and-twists
https://www.privatelabelextensions.com/using-dry-shampoo/
https://www.byrdie.com/easy-braided-hairstyles
http://www.curlynikki.com/2016/01/caring-for-your-natural-hair-while.html
https://hellogiggles.com/hair/drugstore-scalp-routine-braids-faux-locs/