Low maintenance, high maintenance or somewhere in between — getting ready to face the world means something different to everyone. We do it in our bathrooms, our cars (mascara at a red light, anyone?), in ubers, airports, at our desks and in locker rooms. We get ready everywhere. Yet, we can only wash our hair in a shower when we have the luxury of time.
But who has that? And when we do get our hands on a few extra minutes, we'd rather spend it doing more important things — like sleeping ;) When used correctly, dry shampoo can make life infinitely easier, and give you the freedom to look and feel like you just washed your hair — without the drama of shampooing, conditioning, blow drying and styling.. Every. Single. Day. So what's the right way to use it? Take a quick body shower, and read on…
Editor's Note: While created specifically for Batiste, these four easy steps can be applied to any spray format dry shampoo.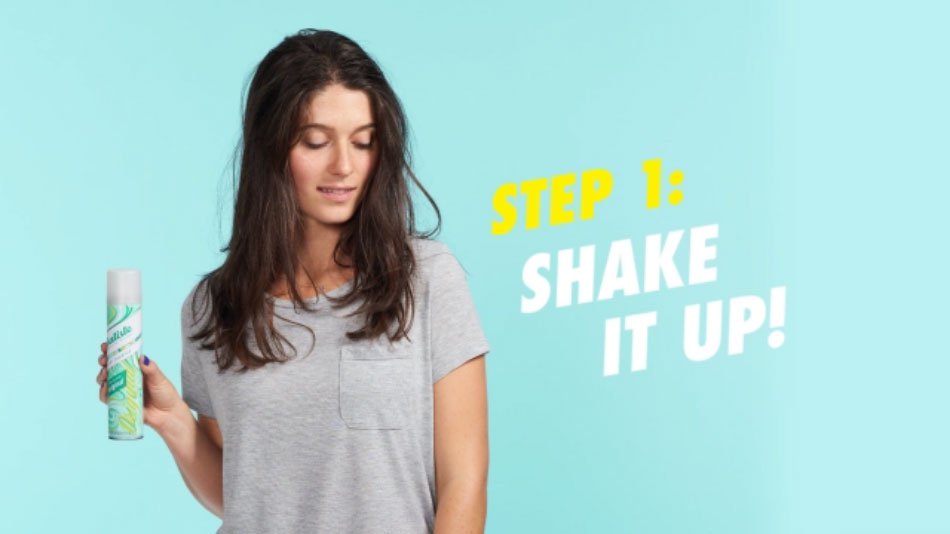 Step 1: Shake the bottle.
And shake it good! When you're in a rush this step is often missed yet so important, especially when you want to minimize the white powdery residue. By shaking the bottle, you help mix up all the good stuff which in turn, makes the dry shampoo more effective. So put in the extra bottle shimmy and reap the benefits!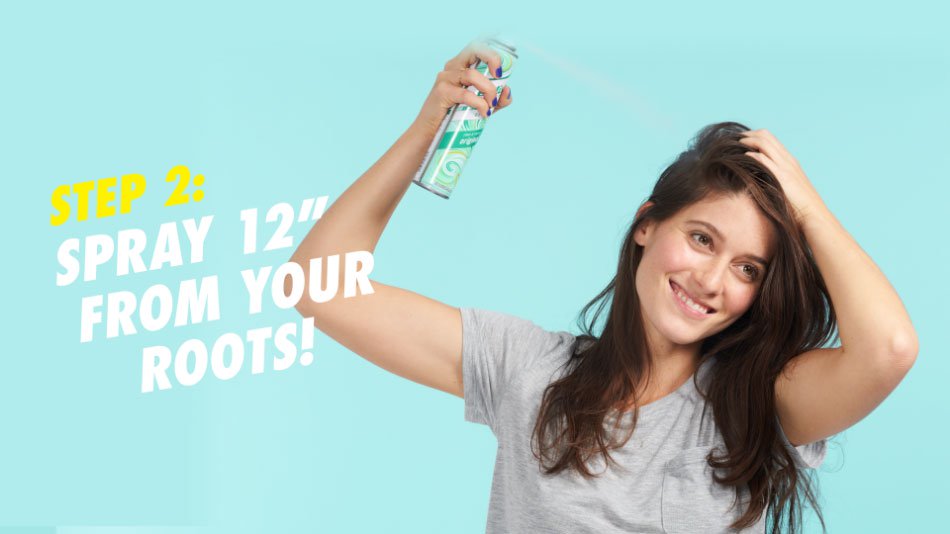 Step 2: Section hair, then spray in short, powerful bursts.
Separate your hair into medium sized sections so you can get Batiste into every nook and cranny at the base of your roots. Before spraying, create space between you and the product by holding it 12 inches away from your roots (about the length of the can). This distance helps the product fall evenly where it should, and doesn't leave hair looking like you just powdered your wig.
For those prone to oily hair, heaviness happens at the base of the roots caused by product build up, sweat, or grease from your hands. This is where you should focus your spray, and the sweet spot where dry shampoo works it's magic.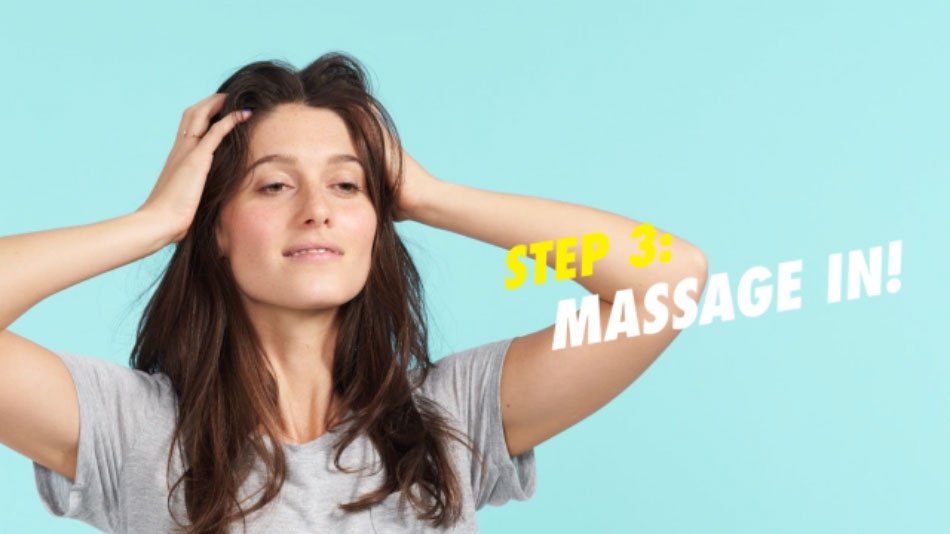 Step 3: Massage into roots with fingertips or a brush.
Time to get science-y. This simple massaging action activates the starch element to help accelerate absorption so that any white residue begins to disappear. Also, who doesn't love a little scalp massage! Don't want the dry shampoo (especially ones with a hint of color) on your fingers? Instead, use a brush from the roots to tips. If you want to get fancy, Conair designed a brush specifically for our Minis. You can find it here.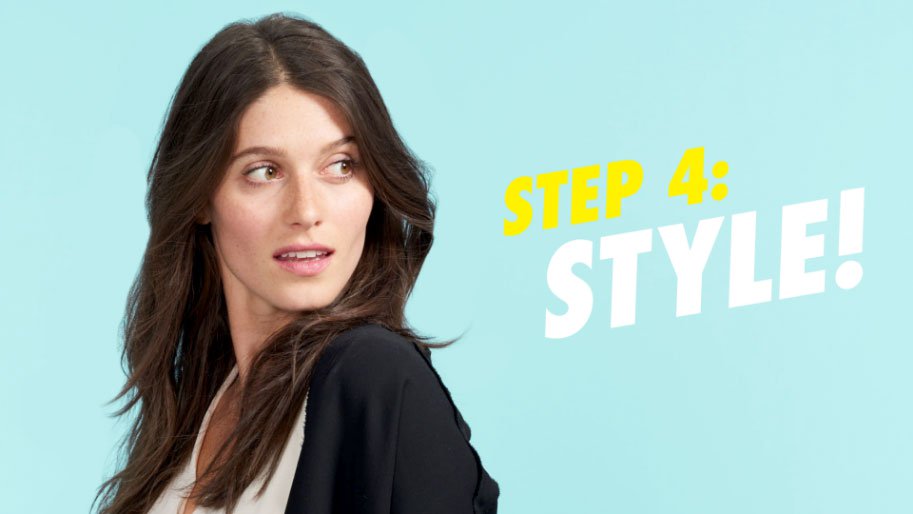 Step 4: Style as desired. Or not. Whatever you're feeling.
Now it's time to do your thing. Use your wand, iron (or throwback to a crimper!) to add the final touches to your hair. As a bonus, dry shampoo gives hair grip so braids, ponytails, or messy buns get even better. Don't want to do anything extra? That's fine too.
NEW TO DRY SHAMPOO?
Start with Batiste Original. This cutie has been keeping hair refreshed and beautiful for over 40 years. Also available in a Mini size.