When a new season begins and the weather changes, it's like a breath of fresh air. Maybe it feels like a good time to switch up your look by going platinum blonde. Or, finally making the decision to dye your hair red after months of seeing it on your Pinterest feed. Either way, the change of season is a great opportunity to hit the reset button on your image.
If you need it, this is your sign to improve your skincare routine, clean up your closet, and if you're feeling wild, try a new hair dye idea to revamp your look for the new season. It's difficult choosing what to do with your hair, so to make it easier, we highlighted a variety of hair color ideas for each season of the year. We even included a hot look at how celebrities have been elevating their hair.
There is nothing we love more than to see hair transformations between seasons, so here are the dreamiest hair dye ideas from sun-kissed blonde to chocolate brown.
Fall Hair Color Ideas
If you've been looking for that perfect color for fall, we've compiled three stunning hair dye colors that are on their way to becoming fall's best hair color trends. Fall is a great opportunity to transform your look for the chilly months ahead.
1. Auburn Dream
No other hair color is more suitable to rock in the fall as auburn. This hair color is incredibly flattering to most skin tones, even when your summer tan is beginning to fade. Zendaya beautifully represented how stunning auburn hair really is. She was seen with her new red hair on her Instagram, tagging her talented hair colorist.
2. Espresso Brown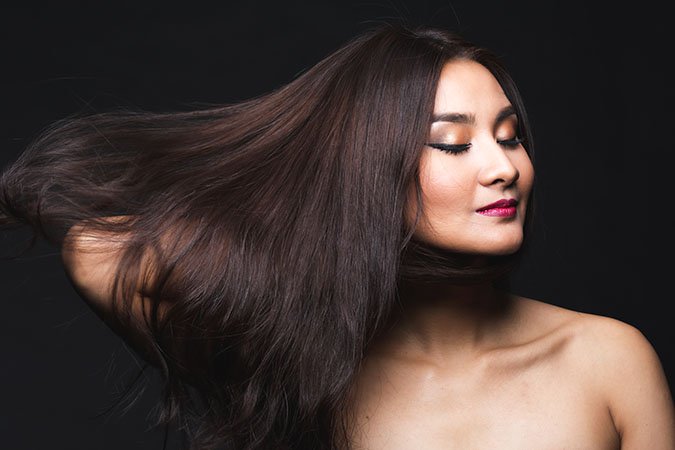 This rich brown shade like a cup of espresso appears more creamy brown than an almost black color, which is perfect as we begin to transition into the colder months of the year. It's the flawless color to match the fall vibe of warm cups of coffee on a cool night.
3. Cool Blonde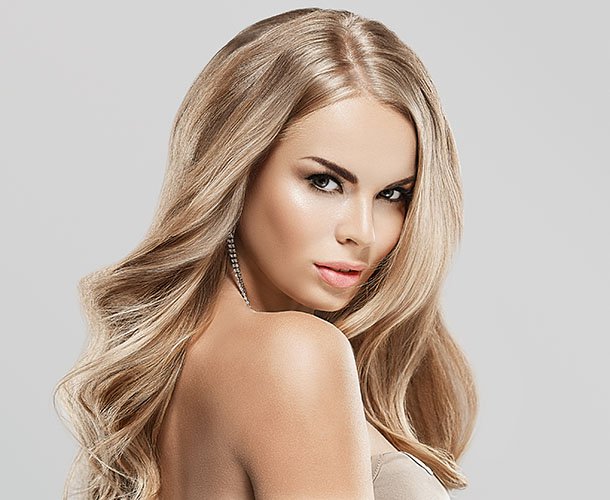 The cool undertones in this shade of blonde will bring your hair color to life this season. This cooler blonde looks even more flattering if you have a skin tone with cool blue or pink undertones. Cool blonde allows you to still have that sun-kissed look, even when the season begins to change.
Winter Hair Color Ideas
During the winter months, we rely on our hair color to elevate our look as we're bundled underneath 5 layers of clothing. Slip right into the busy holiday season with low- maintenance, yet classy dark tones. These hair dye ideas will look amazing with any holiday outfit, too!
1. Caramel Swirl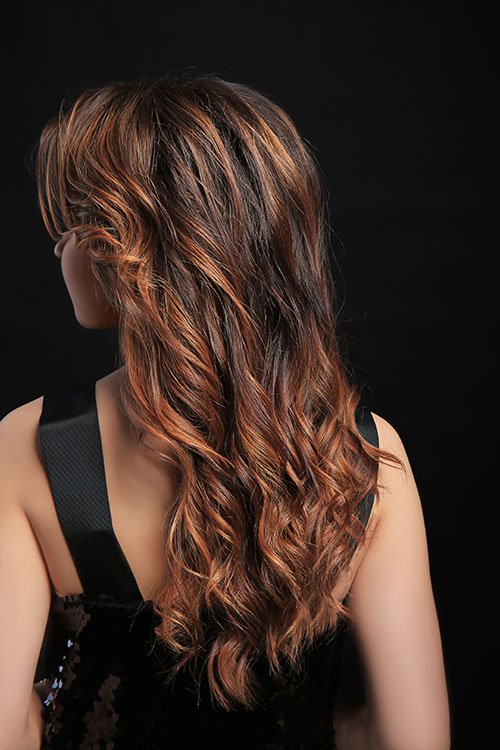 This shade of light brown and dark blonde hair is perfect for the winter months. It's low- maintenance but also gives the effect of fresh hair from the salon all season long. There are so many different ways you can elevate the caramel swirl like adding a dramatic money piece or just subtle babylights around the head.
2. Expensive Brunette
Hailey Bieber has been a diehard blondie for her whole life, until she changed up her look last Spring. Not only is going brunette a bit healthier for your hair, it's also low- maintenance and beautifully glows on everyone. To help keep your new brunette hair clean between washes, try out Batiste™ Hint of Color Dark Tinted Dry Shampoo, which will help blend with your brown undertones, even at the roots.
3. Inky Black
The classy, inky black hair never goes out of season, all thanks to the artist and social media influencer, Dua Lipa. She was a blonde when her music career took off, but it wasn't until just a few years ago that she went back to her natural color, inky black. While this shade is still very dark, Dua's hair color is the darkest shade of brown with very cool and ashy undertones, giving off the appearance of a deep and inky black color.
Spring Hair Color Ideas
Spring is the perfect season for low-maintenance blondes, browns and even reds. As the flowers start to bloom and the sun starts to shine brighter, add warmth into your hair for the transition to spring! These hair dye ideas are perfect for an Easter gathering for the family, or even booking it to warmer weather for spring break.
1. Platinum Purple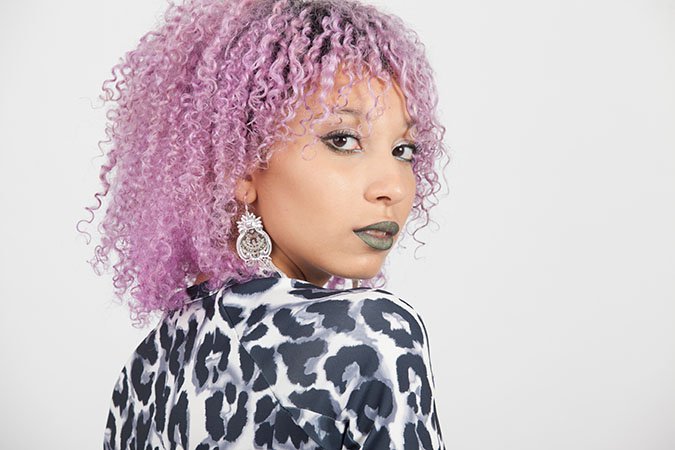 Colored hair trends will always have heads turning when it reaches the warm season. Add a playful twist to your hair as spring 2023 is all about bright, bold colors. Hydrate your color-treated hair with the Batiste Leave-in Hair Mask, which instantly restores, repairs, and protects hair while sealing in moisture.
2. Strawberry Blonde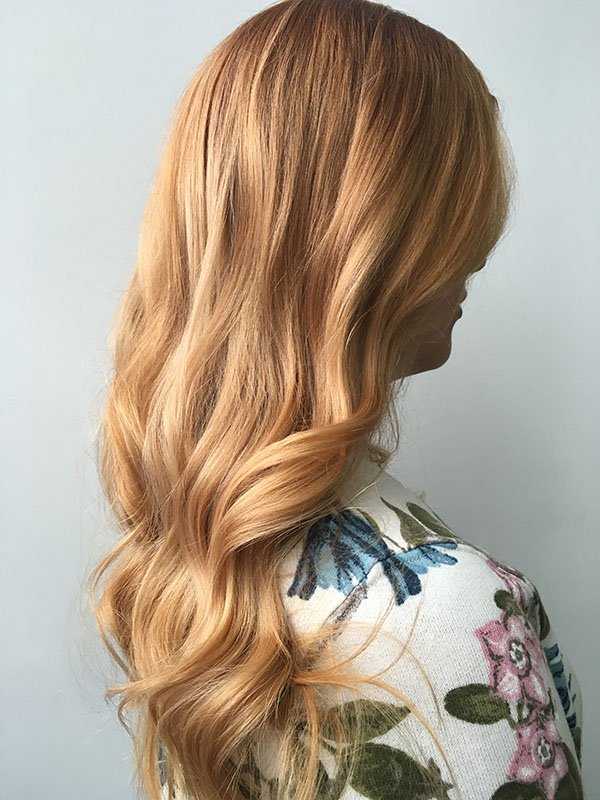 Just like auburn trends in the fall, strawberry blonde makes a comeback every spring. Strawberry blonde is a classy shade that flatters everyone, especially blue eyes, pale skin or freckles. This shade is a blonde tone with a warm golden, reddish tint to it, representing the season of fresh strawberries and spring bloom.
3. Dark Honey
Lucy Hale, the actress popular for her role on the TV drama Pretty Little Liars, wears the dark honey shade flawlessly. If you're a natural brunette like Lucy, this color is more maintainable than other colors as it only requires low lights to brighten up your face.
Summer Hair Color Ideas
Summer can be a transformative season for our hair as we tend to go lighter for the summer festivities like cookouts, going to the beach or even going on a vacation. The shades of red and blonde are still going strong from the spring months, so you can even just get freshened up for the new season if you want to keep the vibe going. Embrace your fresh hair with the new (and hot) season!
1. Sandy Blonde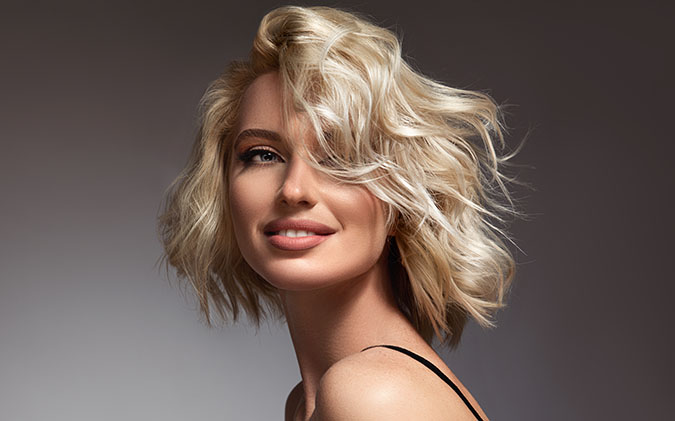 Sandy Blonde is a color people become obsessed with as soon as their toes sink into the warm sand and the air smells a little salty. This sun-kissed, sandy blonde hair is Gigi Hadid's favorite shade for the summer. Try out Batiste™ Color Protecting Dry Shampoo, which includes a UV filter to help prevent color fading, allowing your color to last longer.
2. Copper Red
Kendall Jenner was spotted with her new copper-colored hair at the Paris Fashion Week. Red hair seems to be one of the hottest hair color trends of the summer, as our nights consist of smores by the bonfire. The copper toned hair adds more warmth for the summer heat.
3. Icy Blonde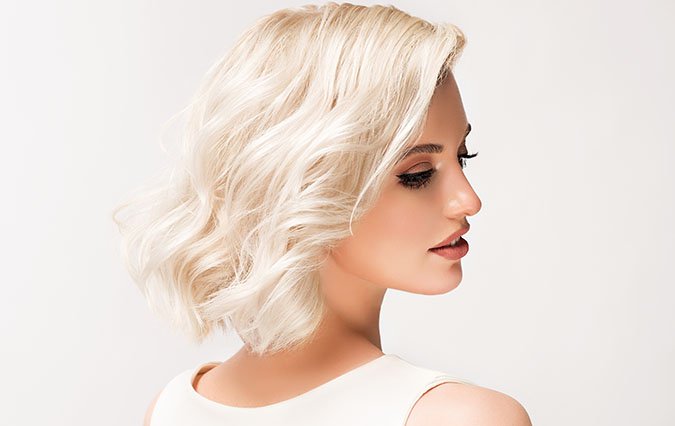 Summer is the best time to revamp your sun-kissed summer strands and add some cool and frosty color. Summer is filled with sipping on slushies and cracking open a cold lemonade, and this silvery platinum blonde has never looked so hot.
Use Batiste™ Dry Shampoos Between Washes to Prolong Your Color
The enemy of every great hair dye color is shampooing. The more you wash, the faster your color can fade. Using Batiste™ Dry Shampoo between washes will help you absorb dirt and oils for hair that looks and smells clean and fresh without washing.
Plus, you can use other Batiste™ products such as our Leave-In Hair Masks to quench your hair's thirst and help restore moisture or use a Touch of Gloss Shine Mist to give your hot dyed locks the just-out-of-the-salon sleek look.
*instrumental test on hair tress vs. classic shampoo