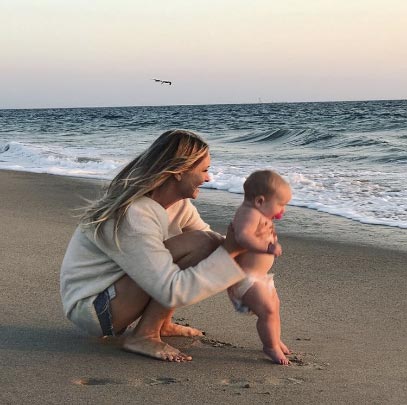 From a shoot in Cannes to hangin' with her toddler in LA, this Ohio native spends her time constantly in motion. Laura Polko is known for creating effortlessly cool hair for clients such as Chrissy Teigen, Gigi Hadid, and Lindsey Vonn — whipping up styles that translate seamlessly from editorial backdrops to beach blankets. We caught up with this busy beauty to gather tips, hair philosophies and why she can't live without dry shampoo.
So, you just became a mom! How has that changed the way you get ready every day (if at all)?
With a baby, I don't get to wash my hair as often as I used to, or so I'd like to think. Batiste cuts my time getting ready, leaves my hair fresh and feeling clean. I can spray, work it through my roots and it truly distributes evenly.
Describe a day in your life.
It is different every single day. I travel a lot for work so if I'm in LA, I make sure Breeze and I get to the beach every day or hang outside most of day. I do make sure to workout at least 5 days a week to keep myself focused. It's about the only 'routine' I have. Work is all over the place - sometimes I am quickly getting a client ready for event while other days are longer photo shoots or press days. In New York, I prefer to stay with friends, so that while I'm work I can still spend baby-free time being present with them!
When you're not styling hair, what do you love to do?
Workout, go to the beach, and happy hour with my friends!
Can you share a tip for someone who doesn't have a ton of time (and/or the skills) when it comes to hair, but still wants to look their best?
Invest the time - watch a tutorial made for the style you'd like. Also, make sure to buy the correct tools and invest in those if you know you'll use them again! Once you achieve that style, you'll look and feel great.
"PEOPLE DIDN'T WANT TO ADMIT THEY WEREN'T WASHING THEIR HAIR DAILY FOR THE LONGEST TIME."
Why do you think dry shampoo is having a moment?
I think dry shampoo has ALWAYS been having a moment, but people didn't want to admit they weren't washing their hair daily for the longest time. Now it's totally acceptable to say I use dry shampoo all day, every day!
Do you have a beauty philosophy?
Be natural. Figure out a routine and products that work best for you. Don't drink too much wine and get sleep when you can! Eat right! How you take care of yourself shows up in your hair, skin and nails.
What's your favorite hair hack?
I have a trick to creating the ultimate easy sexy hair for every day. To get that lift at the crown of the head, I spray Batiste Dry Shampoo (even if hair is clean) to create some texture and volume with the rice starch, and then shake up my hair with my fingertips.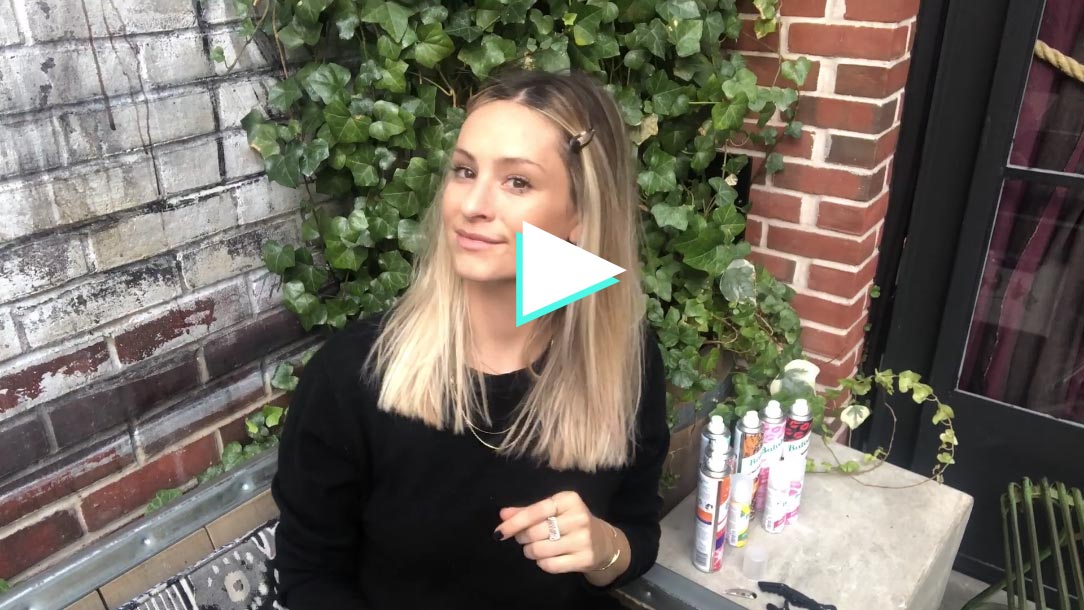 When you're styling a client's hair, how do you use dry shampoo?
I love using dry shampoo on clients because it provides an instant refresh while giving it touchable texture – which most hair spray and texturizing spray can't do.
Why do you think dry shampoo is something more women are using?
Because women work hard! Time (and energy) can sometimes be limited so if there is a quality option like Batiste out there that gives your hair that instant refresh, while also smelling clean, why not take that option?!
You're known for your effortlessly chic hairstyles — what's the perfect balance between low-effort yet high style?
I think a lot of the effortless hairstyles come naturally because I always want my clients to look like they feel amazing! And sometimes clients even show up with their hair down and I just touch it up with dry shampoo and style it simply to last longer, because they're feeling their own natural look.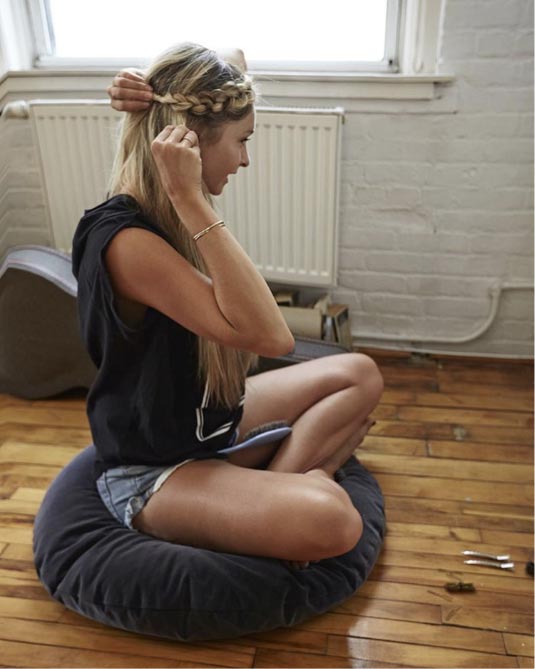 How has dry shampoo helped out in your everyday life?
I'm always busy and running around – especially now as a mom – so having dry shampoo helps me save time. Plus, it has helped me not have to carry around baby powder and having grey hair from overdoing it!
What is your go-to Batiste bottle and why?
Blush and in travel size, always! Blush is just enough scent to leave my hair fresh and smelling great in every way.
Just for fun — if you could invent a new Batiste scent, what would it be?
Ocean Breeze because I live by the beach and my daughter's name is Breeze.
You're trapped on desert island...name 3 hair products to take with you.
A deep conditioner, a leave in conditioner and Batiste Dry Shampoo, obviously!
*Laura Polko is an official partner of Batiste.
LAURA'S FAVORITE BOTTLE
From her bag to yours, Batiste Blush is this beauty's go-to bottle. Also available in a Mini size for easy travel.