Getting tired of your current hair routine? Or maybe you want to slay a new look for your next big event? Consider trying one of the hottest red carpet looks: tousled hair. Tousled hair is the perfect style for any occasion thanks to its effortless appearance. Dressed up or dressed down, tousled waves are an easy accessory to finish off your favorite outfit. "
Trying out a new hairstyle can be intimidating, and a failed attempt may leave you hot, sweaty and tangled. Turn the heat up on your look with just a few steps and get the hottest shaggy hair of your life with Batiste™!
What is Tousled Hair?
Tousled hair is voluminous and messy, yet tamed at the same time, and can be referred to by many other names like beach waves or bed head. The intended look of tousled hair is a less-than-perfect wave, to give the impression that you simply always look fabulously put together and your hair naturally falls into the loose wave that is probably only natural for mermaids.
Tousled waves are a popular hairstyle for celebrities as well since it works for most hair lengths (Blake Lively and Vanessa Hudgens are notable fans of the look). Another great benefit of this style is that it generally continues to look good as the week goes on since a bit of frizz and texture from second day hair adds to the effortless aura. Simply adding in some dry shampoo to absorb excess grease and oil keeps tousled hair lasting until whenever you decide to wash your hair next.
How do you get the messy wavy hair look?
Messy, wavy locks can be achieved a couple different ways but one of the most popular methods is with a curling iron. You will want to use a larger barrel, at least 1 inch wide – tighter curls will appear more deliberate and we're going for an effortless look (even if that's a contradiction of the amount of time we take to get ready). Alternating the direction you curl the pieces around your head will create less uniformity and look less deliberate as well.
Once your hair is curled, you can run your fingers through your locks to loosen the curls into more of a wave. If you find you are lacking volume at the top of your head you can press the side of the curling iron under the hair and push the roots up. Be careful not to burn your scalp! Set in place with a flexible hold hair spray and add in a texture spray for beachy grit.
How can I get tousled hair without a curling iron?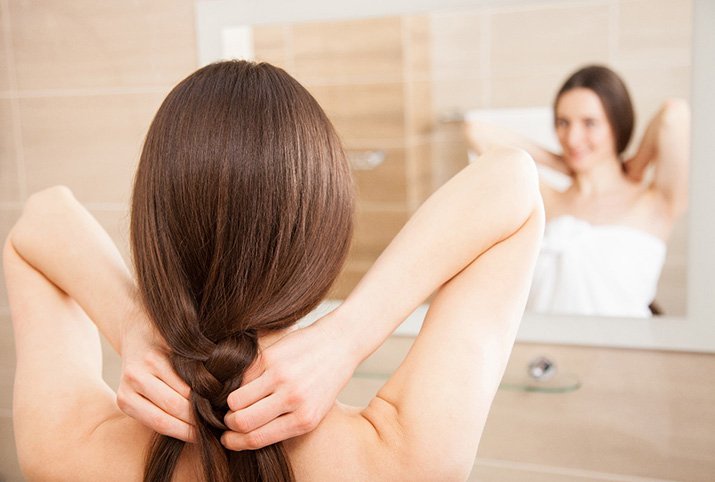 If you're not a fan of hot tools, or just don't own a curling iron, have no fear! You can still get tousled beach waves without applying heat to your hair. While the look of the waves will be slightly different, it still achieves the desired effortless look. In fact, this might be the easiest way to get waves – the only drawback is that it requires extra time and will only work with medium to long hair
With damp straight hair, separate the hair down the back of the head following your preferred part. Then braid the hair however you prefer (we suggest French braids if you know how to). Allow the hair to dry fully before taking down your plaits and brush them out.
If you sleep with your braids in overnight, you may benefit from wearing a silk scarf while sleeping or adding in a smoothing hair oil to tame extra frizz from your pillows in the morning. When you're done, you'll have shaggy waves that will make your coworkers, friends and strangers wonder if you spent hours getting ready or just wake up looking that good.
How to Use Dry Shampoo to Texturize & Tousle
Dry shampoo is a wonder product that can help take your waves to the next level! Whether it's to freshen up a 3-day old style or add extra volume into your hair, dry shampoo is the ace product of the beach wave hairstyle.
How to Tousle Your Hair: Method #1
If your waves are laying low, Batiste Texturizing Dry Shampoo helps add some grit to the hair to help preserve the hairstyle. After brushing through your waves, spray texturizing dry shampoo onto hair for a texture boost! Was it from a salty breeze? No. Are you looking beach swept, though? Absolutely.
How to Get Messy Wavy Hair: Method #2
Then there's the classic style refresh with dry shampoo. It's Day 3 or 4, and you want to make it through one more day before you do an "everything" shower, and your scalp is a far cry from clean. But you don't have to reach for that hat – just get out your favorite dry shampoo to refresh your 'do. Section off the front, the sides, and the crown of the head. It is easiest to spray the sides first and then the front of the head, ending with the crown.
For extra volume, you can back comb the crown of the head and then smooth over the top with a boar brush. Now instead of drowning in waves, your tousled hair is riding high.
If you have dark hair and don't want to be caught with a patch of white you missed in the back of your head, use a dark hair dry shampoo that will blend in with your hair color when you rush out the door.
Tips for Achieving Carefree Tousled Style
Tip 1: Tame Hair with Floss
Notice your hair looking a little too frizzy while out and about? Tackle unwanted fly aways with this floss hack! Take a piece of floss a couple inches long and run it along the outside of your hair. The waxy coating tames hairs and keeps them in place. It's a quick hack that takes less than 60 seconds to save your look!
Tip 2: The Texturized Haircut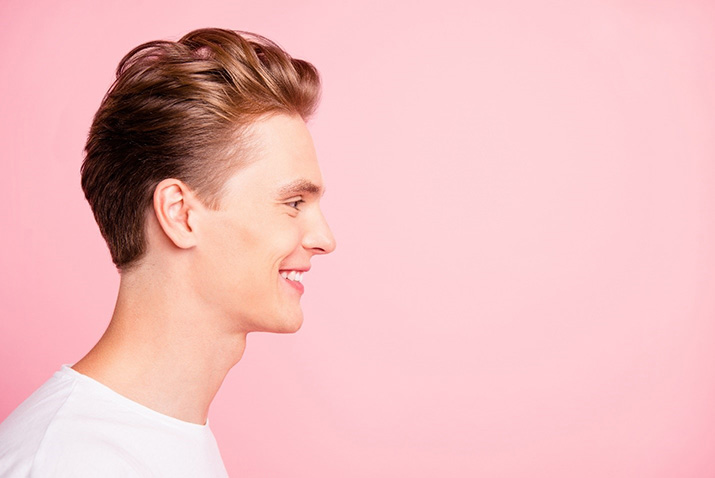 If you have shorter hair, have your stylist texture your hair with shears for you! Texturized hair can create extra visual interest while also providing extra volume and movement. When short hair is layered and texturized beforehand, the tousled look becomes a much less daunting task since it takes most of the styling out of the equation. Using a dry shampoo or a pomade will add some structure to your locks to finish off the look.
Tip 3: Add Shine Spray
Looking at your hair and noticed it's looking duller than usual? This could be from excess heat use on your tresses or even from the weather drying it out. For an instant gleam and glow, reach for a shine spray that can take your locks from matte to silky with a few sprays, for a finishing touch to any hairstyle you rock!
Get a Style Refresh with Batiste™ Dry Shampoo
Keep unwanted grease and oils at bay with dry shampoos from Batiste™! Choose from our range of dry shampoos for whatever needs you have for your hair type. From volumizing to color matching, Batiste™ Dry Shampoos keep you looking your best all week long. For more information on using Batiste™ check out these articles: