BATISTE
FOAM
CURLY HAIR?
DRY HAIR?
WE GOT YOU.
SO.
MANY.
BENEFITS.
Day two hair? Try our foam. If you have normal, curly, dry, coarse or textured hair, give it a whirl. All you have to do is press a peach-sized dollop into your hand, then work into your strands, and boom you're refreshed! Even better, it's free of sulfates, parabens, and dye.
Foam not for you?
Check out our dry shampoos.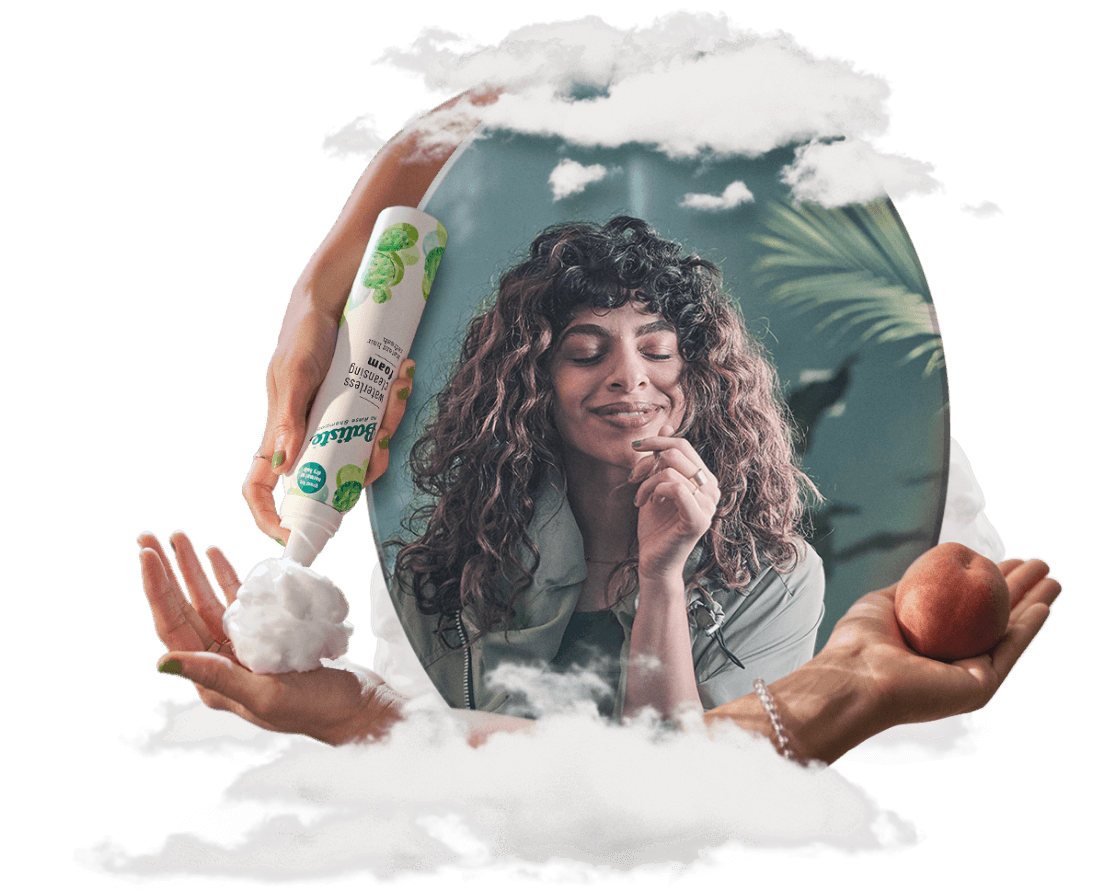 BEDHEAD IS
SO YESTERDAY
MORNING.
HOW TO PRESS REFRESH ON YOUR HAIR
(LITERALLY, YOU PRESS A BUTTON)
STEP 1
SHAKE
Shake it up, baby! Shaking the bottle mixes up the magic inside for the best foam experience.
STEP 2
PRESS
Flip the can upside down and spray a peach-sized dollop in your hand. You can always add more if needed.
STEP 3
MASSAGE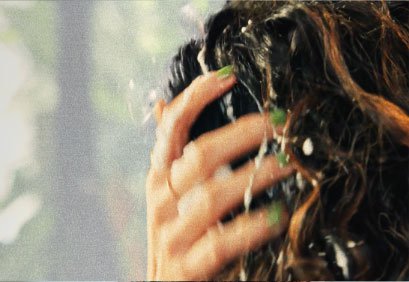 Work it in! The foam feels wet at first, but it's an illusion. Give it 60 seconds and boom, dry. No white residue or sticky hands.
STEP 4
STYLE
It's your look, so do your thing! You can style it, or foam and go. The possibilities are endless.
CHECK OUT THESE FOAMENTS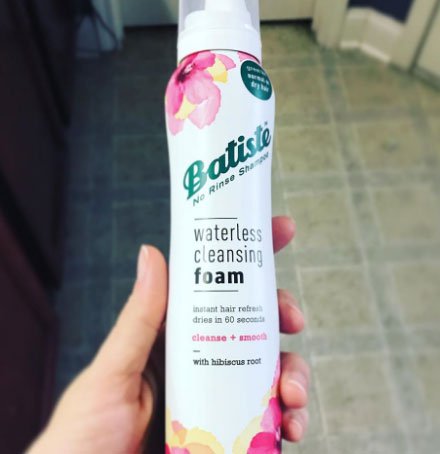 "Not only does it smell amazing, it's weightless and there is no residue. Some dry shampoo sprays leave your hair feeling heavy but not this.."
@the_legendre_life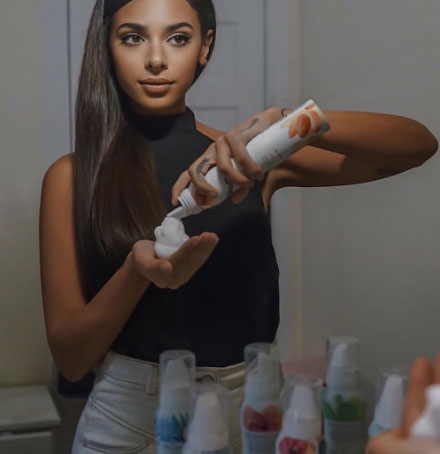 "I'm usually not a fan of typical dry shampoo because it dries my hair out, but @batiste_us Waterless Cleansing Foam is an actual game changer."
@simplyjules___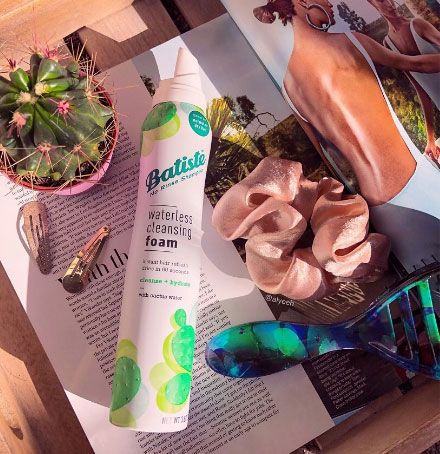 "👏 I would recommend this to anyone who has dry hair that needs a boost in shine and hydration. 💚"
@alyeeh
CHECK OUT MORE FOAM STORIES

FAQS FOR ALL YOUR IDKS
WHAT YOU NEED TO KNOW ABOUT FOAM
What is Batiste Foam?
Batiste Foam is not a dry shampoo. It's a completely new product designed to refresh and cleanse curly, dry, or textured hair without water. Why should babes with straight or oily hair get all the benefits of the quick refresh that dry shampoo offers? Waterless Foam closes the gap with a unique formula designed for curly girls (and guys) in need of an instant refresh that fits their hair needs.
Is Batiste Foam for me?
Is your hair normal-to-dry, curly, or textured? Then YES, Batiste Foam is made for you. Whether you're Type 2, 3, or 4 with waves, curls, coils, or kinks, waterless foam is designed for your hair type. Straight-haired Type 1 babes whose hair gets oily between washes? Head back over to the dry shampoo and pick your favorite.
Is Batiste Foam an alternative for dry shampoo?
In a word, no. Foam and dry shampoo are not interchangeable. If you already use dry shampoo, and are happy with the oil absorbing benefits, give foam a miss. It's ok, not every product is for you. Besides, you already have 22 Batiste Dry Shampoo formulas to choose from.
Batiste Foam provides the benefits of dry shampoo to babes with curly, textured, or dry hair: an instant lift and style refresh for second-day hair, after a workout, or when humidity wreaks its havoc on your hair. It's the un-dry shampoo for people who couldn't use dry shampoo previously. We saw you, curly-haired folks, and we delivered. Grab your foam and go.