Short hair is known for being easy and breezy, but that doesn't mean you can't use styling products to make your look an absolute 10. Dry shampoo is often shown being applied to long hair, but dry shampoo can be used on all lengths of hair and all different textures! Whether you're looking to refresh your hair between washes or add texture to your 'do, dry shampoo in short hair is the perfect addition to your haircare routine.
What Does Dry Shampoo Do?
If you're wondering what dry shampoo does and how it can transform your hair game, you've come to the right place. Batiste™ Dry Shampoo is a lifesaver for anyone who wants to keep their hair looking fresh and fabulous without having to wash it every day.
So, what does dry shampoo do? In short, it's a quick and easy way to refresh your hair in between washes. Our unique formula is designed to absorb excess oil and grease from your hair and scalp, leaving it looking and feeling clean and refreshed. This makes it the perfect solution for those days when you don't have time to wash your hair. Whether your hair is fine and straight or coarse and curly, there is a dry shampoo formula for your hair type that can take day three hair from greasy to gorgeous!
But Batiste™ Dry Shampoo does more than just refresh your hair. It also adds volume and texture by absorbing oil: two things that will keep your short hair from looking flat and limp throughout the day. Our formula is lightweight and won't weigh down your hair, so you can use it to create beautiful, full-bodied hairstyles that last all day.
How to Use Dry Shampoo on Short Hair
Short hair can be a challenge to maintain, especially when you're constantly on the go. Whether you have a pixie cut, a bob, or a lob, dry shampoo is specially formulated to revive and refresh your hair without water.
One of the great things about dry shampoo is its versatility. Not only does it refresh your hair, but it also adds volume and texture, making it perfect for those days when you want to add some oomph to your hair without having to spend hours in front of the mirror
Steps:
Choose your preferred dry shampoo.
Separate your hair into two halves.
Spray in short powerful bursts at the roots from 12" away.
Let sit for 30 seconds.
Massage in and go!
If you have thin hair, then a texturizing dry shampoo in combination with the right haircut can add the movement you are craving. Worried you might miss some of the dry shampoo in your hair and catch yourself with a white patch midday? Try our Hint of Color™ Dry Shampoo that disappears into your roots to blend with your hair color.
If you are not a morning person and want to be able to wake up and run out the door rather than spending extra time fussing with your hair, Batiste™ Overnight Deep Cleanse Dry Shampoo will be your new best friend. Apply at night before you head to bed and let it work its magic while you snooze. Wake up to hair refreshed and ready to take on the day!
Hairstyles for Short Hair to Try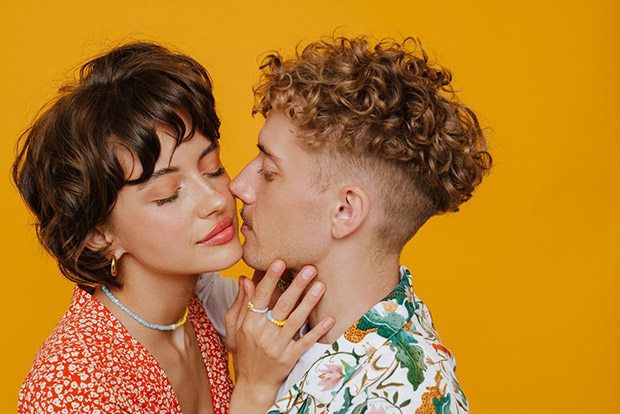 Changing up a hairstyle can bring a new sense of character to your everyday life. If you need a makeover, consider maybe opting for a new short hairstyle. Many celebrities are switching to shorter haircuts like bobs and buzzcuts to add some edge to their look.
Pixie Cuts
The pixie haircut is a bold and daring choice for people who want to make a statement with their hair. It's a low-maintenance style that can be easily dressed up or down, making it versatile and perfect for any occasion. One of the great things about the pixie cut is that it can be customized to suit different face shapes and hair textures. For example, a longer, layered pixie cut can add volume and texture to fine hair, while a shorter, sleeker cut can help control thick, unruly hair.
In terms of styling, the options are endless with a pixie cut. You can play around with different hair products, such as texturizing sprays or pomades, to achieve a variety of looks. Dry shampoo can also be used to refresh your hair of oils and dirt so you can wear your hairstyle for extra days.
The Bob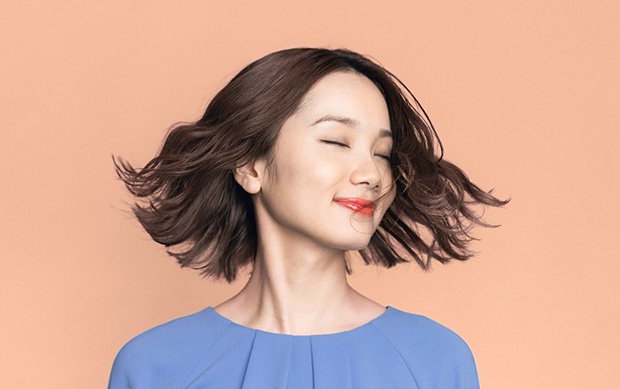 Bob haircuts are a classic hairstyle that has been popular for decades. They are a versatile option that can be adapted to suit a wide range of face shapes, hair textures, and personal styles. One of the most popular types of bob haircuts is the classic bob, which features a straight cut across the bottom and ends just above the shoulders. This style is sleek and simple, and it works well for those with straight or slightly wavy hair.
Another popular variation is the layered bob, which adds texture and movement to the hair by incorporating layers of different lengths. Refresh your hair on day 2 or day 5 (we're not judging) with a couple spritzes of your dry shampoo to absorb excess oils and add volume. This style can be worn straight or wavy, and it works well for those with thicker hair.
Undercut
Undercut haircuts are a popular hairstyle for both men and women. This style is characterized by short hair on the sides and back of the head, with longer hair on top. The longer hair on top can be styled in a variety of ways, such as slicked back, swept to the side, or in a messy or textured look using dry shampoo for extra structure.
One of the benefits of the undercut haircut is that it can work for a wide range of hair types and styles. For example, those with thick, curly hair can opt for an undercut that features a longer top and shorter sides to create a more manageable hairstyle. Those with fine, straight hair can benefit from an undercut that adds volume and texture to their hair.
How to Use Dry Shampoo on Bangs
Short-haired people are not immune to the appeal of a late-night bang trim, and styling bangs can take some trial and error. Bangs can be fickle and get greasy way quicker than the rest of your tresses. This is where dry shampoo can come to the rescue. Use the Batiste™ Naturally Dry Shampoo at the roots of your hair to remove grease and revive your bangs. You can also use dry shampoo to create extra texture to keep bangs in place all day, in combination with your favorite hairspray.
Achieve Your Best Hair with Batiste™
Whether you're a busy parent, a working professional, or just someone who wants to look their best without spending hours in front of the mirror, Batiste™ Dry Shampoo for short hair is the perfect solution. With just a few sprays, you can transform your hair from dull and lifeless to full of volume, texture, and life. Try it today and discover why millions of people around the world trust Batiste to keep their hair looking fabulous every day. For more information on using Batiste™ products, check out these articles: